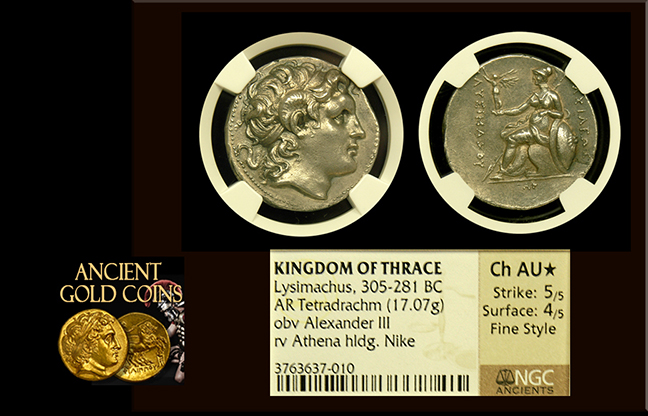 Lysimachus – 305-281 B.C. – Silver Tetradracm 
After Alexander the Great died three of his generals spread out across the Ancient World.  One of them, Lysimachus, was one of Alexander's 7 body guards & distinguished  himself in the conquest of Asia. After Alexander's death (323 BCE) he was made governor of Thrace (the province northeast of Macedonia).
Lysimachus had coinage designed by the finest engravers of their time to pay homage to the deceased Alexander, which can be seen to adorn the obverse of the coin above. The detail in the eyes and hair is extraordinary, especially given the crude tools and manufacturing methods over 2,000 years ago.
The reverse depicts Athena the Goddess of War holding a miniature Nike, the Goddess of Victory.